12 Projects that Transform Lives and Nations
Looking Forward to Africa's Future The Children's Gospel Box Opens in Kenya
What do you do when a request comes from the president of our movement to assist Foursquare Kenya with children's ministry? You go!
Soon, our Children's Gospel Box team was off and running in Naivashu, Kenya. The Kenyan Church, though growing, reported that children's ministry leaders were struggling. They were passionate, but lacked training; they were eager to do more, but needed resources.
And, by the grace of God, Foursquare Missions Press is equipped to assist with those very needs. So off we went! We had Wordless Gospel Books, flannel graphs, puppets, gospel books, games, Praise Wands, and pages and pages of resources to inspire and equip children's leaders there. What we were met with on arrival was not only people who were in need, but leaders who were eager to learn, eager to try new things, and eager to hear from the Lord. Our host, Pastor George Kungu, had carefully selected 18 leaders from all around the country – some traveling 12 or 14 hours – who would receive training over four days, and then serve as trainers for the other 65 or so Kenyan churches.
"Kids heard about Jesus and surrendered to Him!"
So these leaders dove into the material, putting their hand in a puppet for the first time to use it as their teaching assistant, figuring out what flannel graph could be used to tell the story of Joseph, creating skits to illustrate Jesus calming the storm, and on and on. Each day was packed with ideas, discussion, prayer, worship, and fellowship. Our week culminated with an outreach, designed by the group, where we would show the JESUS Film for Children and use other resources from the CG Box. Pastor George chose the location for this ministry based on need and where a local pastor had already established some relationships. So we were to be in Nakuru, in a large open field in the middle of a poorer area, to help support the Foursquare church there and connect the pastor to the community. It was a great plan, led by the Holy Spirit.
But then, the forecast began to show rain. And it is really difficult to show an outdoor movie when it's raining. Our Kenyan friends told us that all Kenyans know that it won't rain until the sun crosses the Equator, and so we were assured Friday would have no rain. But we awoke Friday to rain, and it continued throughout the morning. Determined to use their new knowledge and training, and to reach kids in Nakuru, our team persevered. Prayers went up all around the globe, and in a perfect "only-God-could-do-this" sort of way, it stopped raining a few minutes before the outreach started. The newly trained Kenyan leaders ministered amazingly to over 300 children (plus several hundred adults), sharing the gospel and praying! They were empowered and equipped to do the work of the ministry – and they certainly did it very well! Kids heard about Jesus and surrendered to Him!
And in case anyone is wondering, the rain started again as we drove out of the village.
It was truly a beautiful beginning to a great work that the Lord is going to do in the nation of Kenya through children's ministry!
---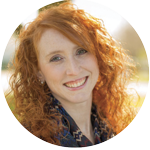 Rev. Natalie Werking is the Co-director of the Children's Gospel Box. She is also a NextGen pastor out of New Castle Foursquare and the director and founder of D.I.V.E. Ministries.
12 Projects that Transform Lives and Nations
"Reigniting a Passion for God's Word in Every Generation"