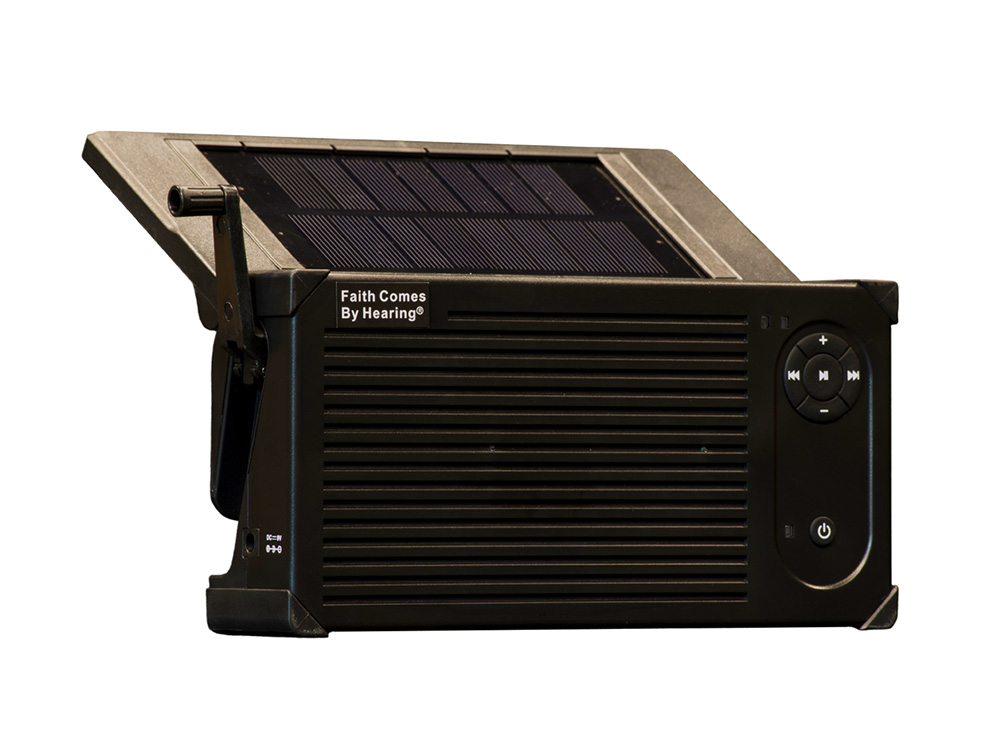 Solar or hand powered player that can store the New Testament in up to four languages. This device comes in two sizes and can be used for groups of 50-100 or for up to 300 people with the standard device.
We partner with Faith Comes by Hearing to make this item available to our teams around the world.
Costs: $47-100
If you would like to learn more about making a donation to help us expand this technology across the globe, or you are interested in these items for your own upcoming missions trip, please call us at 1.888.635-4234 x4420.